Hollis Rebreather LLC has been notified of a safety concern regarding specific lots of low-pressure regulator hoses we have supplied to our customers.
The manufacturer of these hoses, Danicorp, is conducting a hose recall of all low-pressure hose assemblies purchased between February 22 through September 30, 2018.  This product is suspected of not adhering to the ANSI Z86 7.1 standard, which means the hose could rupture during normal use.
Hose material marked with the date codes of: 0308, 0388, 0598, 0808, 1648, 1738, and 1998 are affected and have been removed from our inventory. These hose assemblies will also have Danicorp's date coding (on the metal ferrule), between D0218 (February 2018) and D0918 (September 2018). The affected hoses are the 23" O2 Solenoid Hose and 46" Max Flow Hose, Black, sold in the following configurations:
DESCRIPTION
23" O2 SOLENOID HOSE
46" MAX FLOW HOSE, BLACK
BOV, KIT (BOV, 46″/117CM MAX FLOW HOSE, HOSE ADAPTER, HUD BRACKET)
PRISM 2 TEK W/PETREL
PRISM 2 TEK W/PETREL (METRIC)
PRISM 2 TEK W/PETREL W/BMCL
PRISM 2 TEK W/PETREL W/BMCL (METRIC)
To determine if you have an affected low-pressure hose in your possession, the following photos and descriptions are for identification: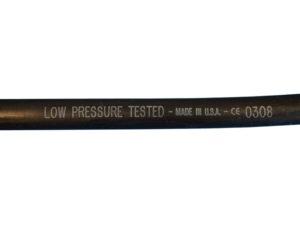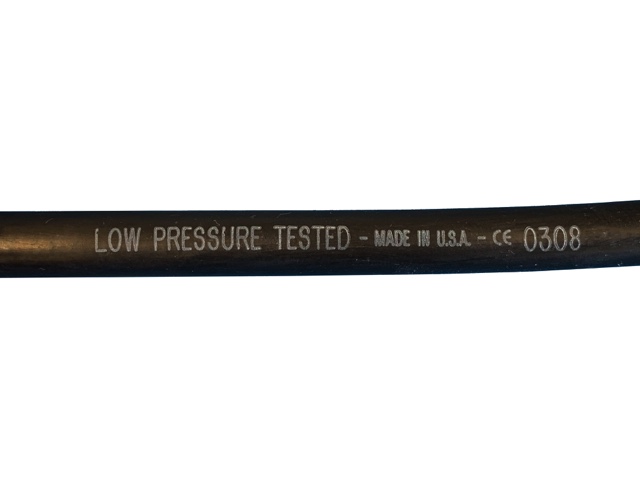 If you find you have an affected low-pressure hose, for your safety please stop use immediately and contact your local Hollis Rebreather dealer for a free replacement.
If you have any questions, please contact our service team at 877-598-5796.