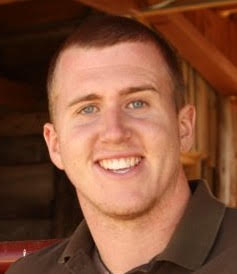 About Alec Hutchinson
Alec Hutchinson – Professional Diver
Originally from Virginia, Alec has been diving since 1998 when he was originally introduced to the underwater world by his great uncle and world famous maritime archaeologist, Teddy Tucker.  On Teddy's research vessel the "Miss Wendy," Alec developed his lifelong interest in shipwrecks and marine biology while scouring Bermuda's reefs for new wreck sites.  After attending university at Virginia Tech, he spent several years as a marine biologist doing marine conservation work and studying the nesting ecology of sea turtles in the eastern Pacific.  His passion for marine life and maritime history led him to his current career as a professional diver, earning advanced level certifications as a dive instructor trainer through TDI, PADI and SSI to the level of  Advanced Trimix Instructor Trainer and Mixed Gas Closed Circuit Rebreather Instructor.
Certifications:  TDI Advanced Trimix Instructor Trainer, rEvo Mixed Gas Rebreather Instructor, TDI Hollis Prism2 Mixed Gas Rebreather Instructor, CPR/First Aid Instructor, O2 Administration Instructor
Alec Hutchinson – Buzo Profesional
Originalmente de Virginia EEUU, Alec ha estado buceando desde 1998 cuando fue introducido al mundo subacuático por su tío abuelo, el famoso arqueólogo marítimo Teddy Tucker.  En el barco de investigación, "Miss Wendy," se desarrolló su interés en los naufragios y la biología marina mientras buscaba con su tío por nuevos sitios de barcos hundidos en las aguas de las Bermudas.  Después de asistir a la universidad de Virginia Tech, Alec se pasó varios años trabajando como biólogo marino en la conservación marina y estudiando la ecología de anidación de tortugas marinas en el Pacifico oriental.  Su pasión por la vida marina y la historia marítima le hizo llegar a su carrera actual como buzo profesional.  Alec se ha ganado muchas certificaciones avanzadas como instructor de buceo con las escuelas TDI, PADI y SSI.  Sus cursos favoritos para enseñar incluyen el buceo técnico, con el ejemplo de rebreathers y el buceo profundo con trimix.
Certificaciones: TDI Advanced Trimix Instructor Trainer, rEvo Mixed Gas Rebreather Instructor, TDI Hollis Prism2 Mixed Gas Rebreather Instructor, CPR/First Aid Instructor, O2 Administration Instructor