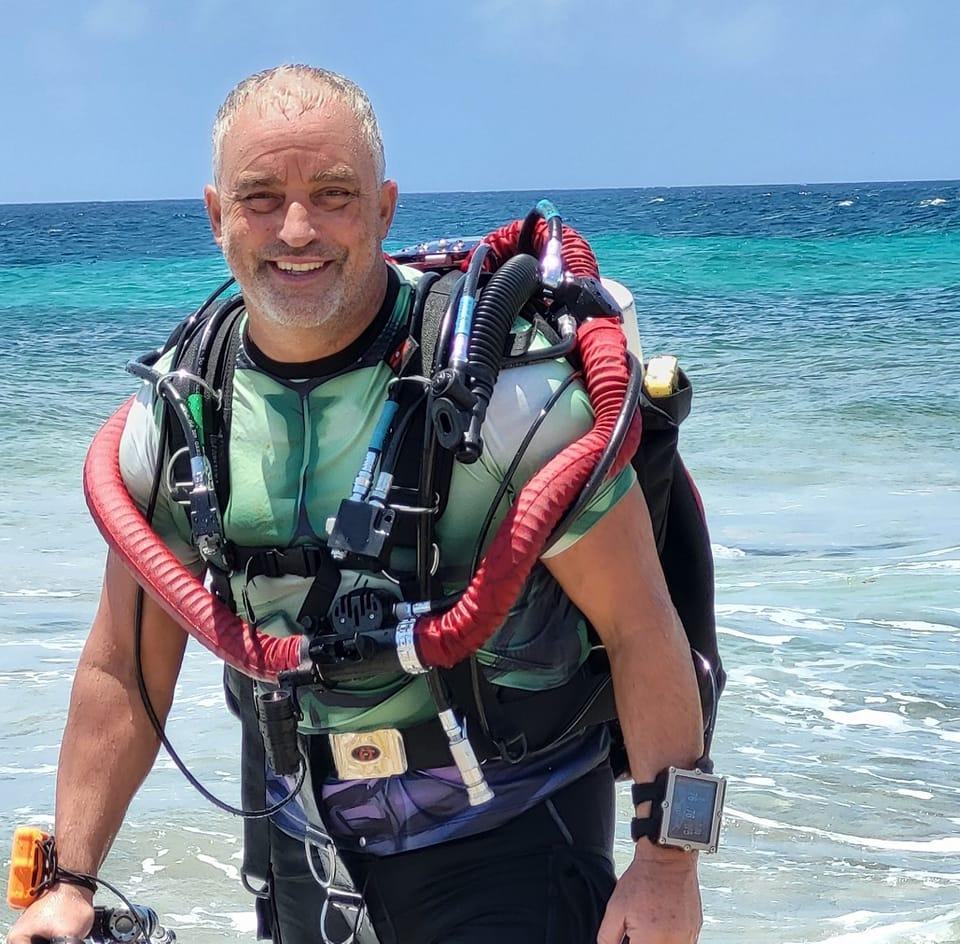 About Dave Davison
As the owner of Barrie Scuba House in Ontario, Canada, cold water and the Great Lakes are my backyard for training. However I spend the majority of the winters training in Mexico and Bonaire.
I've been diving since 1987 and have been blessed to have so many excellent mentors and instructors to guide me in my diving education. Being a PADI Tec Trimix Instructor has built up my experience and has laid a foundation for an easier transition to and understanding of the technical rebreather world.
Deep exploration diving and wrecks have become my passion, with the Empress of Ireland being my favorite wreck to date. I am currently a PADI Tec 40 and 60 CCR Instructor, working towards completing my Tec 100 CCR Instructor rating this fall.