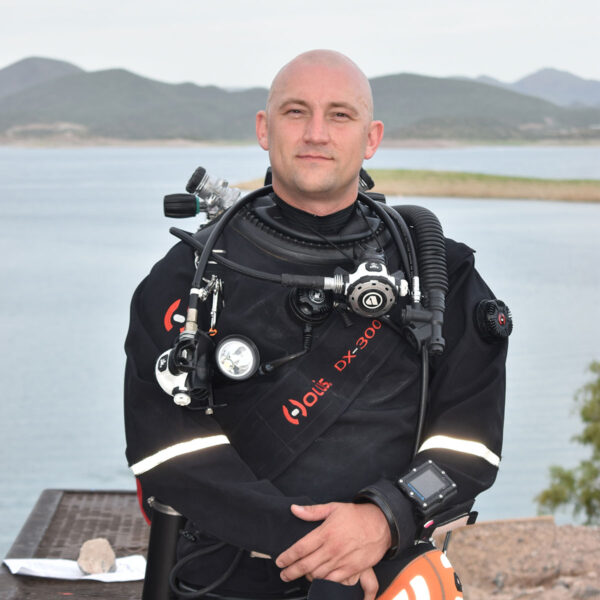 About James Bock
I have been diving for a decade. During this time I have learned an incredible amount from the instructors I have had, textbooks, diving, and peers. All of this experience and knowledge is brought into my classes. I have been an instructor the majority of my diving career, and hold instructor ratings through multiple agencies. I have been fortunate enough to take classes from many different instructors, and certifying agencies including: RAID, NAUI, PADI, TDI, NSS-CDS and others. I have spent my teaching career improving my skills and instruction, and I know I'm not done yet.
I have done many incredible things in my life, but technical scuba diving has been the most gratifying yet. My professional training and education allow me to look at scuba from multiple aspects. It's not all about being a dive jock, but also using your brain to solve complex challenges.
When I'm not diving, and sometimes when I am, I enjoy spending time with my family. They are the reason I take diving as seriously as I do. I know that above all else I will come home to my family every time.