James Draker
E-Mail
Click here to contact James Draker
Phone
(954) 294-8878
Address:
Fort White , FL 32038
United States
Training Agencies
IANTD, TDI
Courses Taught
Air Diluent, Air Diluent Deco, Cave, Instructor Trainer, Trimix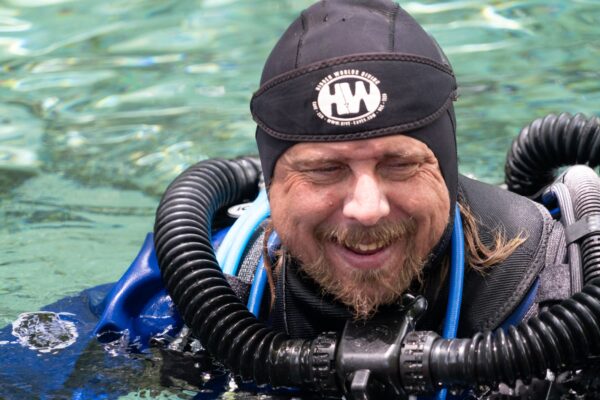 About James Draker
An avid life-long diver, James was first certified as a SCUBA diver at the age of 13, later
becoming a PADI instructor at 20, IANTD instructor at 21, and eventually an Instructor Trainer
with TDI. James was first introduced to Tech and Cave Diving by Tom Mount and was certified
as a Cave Diver in 1996, having logged well over 1000 cave dives since.
James is both a Technical Cave Instructor and a Hypoxic Trimix instructor and has a passion for
deep, long dives venturing hours underground. The peacefulness, beauty, adventure and
challenge of cave diving continue to fuel his desire to spend as much time underwater each week
as possible".
James has extended that passion for diving into rebreathers.  He uses rebreathers as a tool to
extend his bottom time, enhance safety, and allow himself to do dives few people have ever
done.
If you are interested in learning from someone with years upon years of deep diving experience
James is the right choice.  James is a full-time technical instructor based in North Central
Florida.  He is also co-owner of Hidden Worlds Diving.  He has made this his full-time career
because he is passionate about training people and giving them the time and experience they
need to grow into amazing divers.