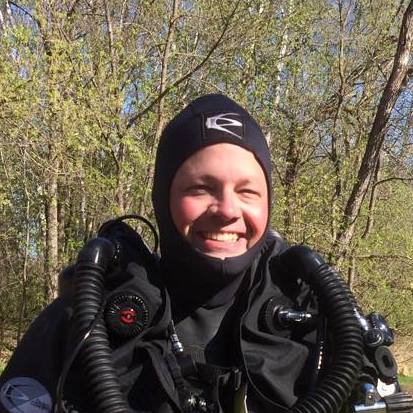 About James McKay
James McKay is a diving professional with over 25 years' experience. Originally from Minnesota where he makes his home today, James started off as a diver in the US Navy eventually making the jump into recreational diving about 20 years ago.  His extensive diving experience includes cold water environments in of Pacific, Atlantic, and North Sea, Great Lakes and quarries of the Midwest, as well as tropical locations like Palau, Utila, Bonaire, and the Florida Keys where had lived and taught diving.
James primarily teaches Prism2 courses in the cold-water environments of the quarries and lakes of Minnesota and Wisconsin and occasionally in warmer locations like the Florida Keys and Bonaire.
James works part time in the dive industry as PADI Course Director for Scuba Center located in Minneapolis, MN.