Lawrence Babcock
E-Mail
Click here to contact Lawrence Babcock
Address:
Newburgh , IN 47630
United States
Training Agency
TDI
Courses Taught
Air Diluent, Air Diluent Deco, CCR Cavern, CCR Full Cave, CCR Intro to Cave, CCR Trimix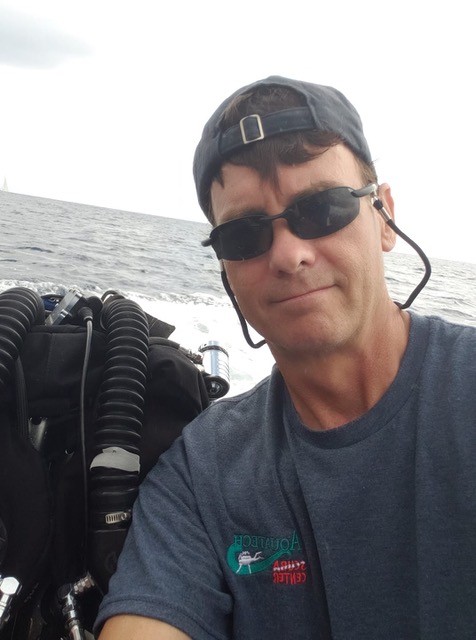 About Lawrence Babcock
Larry has been diving for 35 years and has owned Aquatech Scuba Center since 1994. He has been diving all over the world in a lot of exotic places. He was on the Andrea Doria in 1995 and has done multiple 400ft dives at various places. Caves are his passion and has many many hours in the overhead environment, and he spends a lot of time diving caves in Florida and Mexico.
Larry started diving rebreathers in 1999 for the extended bottom times and it has opened up more opportunities to explore caves and deeper dives which he dearly loves. He was the first cave Instructor worldwide to teach the Hollis Prism 2 Rebreather, and is an instructor trainer for TDI/SDI, IANTD and is an Instructor Certifier for SSI. He was also the first Hollis Prism 2 Cave instructor through TDI. He is also a recipient for the SSI Platinum pro 5000 diver with over 8,000 dives. Larry holds the following Instructor levels: Technical cave instructor, Hypoxic Trimix instructor, DPV instructor and Multi stage Instructor For TDI and IANTD .
Larry is an Instructor Trainer for the following levels: Extended Range, Hypoxic Trimix, Technical Wreck and Full Cave, and teaches the following Hollis Prism 2 courses: Hollis Diluent air, Hollis Air Diluent Deco Instructor, CCR Cavern, CCR Intro to Cave, CCR Full Cave and CCR Trimix.
Larry focuses on safety to make sure his students are capable to participate at the levels he has certified them at. If you want to be challenged to be the best you can be and learn everything about the Hollis Prism 2 that will make your CCR diving safe and fun, contact Larry for more information.