So, what's new with the Prism 2 CE version? The answer is…not a lot! After all, if it ain't broke, don't fix it.
Since 2009 we have been building the Prism 2 rebreather in its current configuration with minimal mechanical changes. All of which have been released to our customer base individually or as running changes to our product.
In early 2019 we submitted both the Prism 2 front mounted counterlung and back mounted counterlung for a true 3rd party performance test at Qinetiq labs in the UK. The results not only showed both variants exceeded EN 14143:2013 standards, but proved the Prism 2 is one of the best performing rebreathers on the market with one of the lowest work of breathing numbers and an incredibly efficient scrubber design.
Starting October 2019, all new Prism 2's shipped have been the CE compliant model. Pricing and part numbers remained unchanged. Our new user manual in the Hollis Rebreathers library includes the operation of the new CE model, found here: https://www.hollisrebreathers.com/support/manuals/
So what changed as a result of CE?
1. Labelling 
The product now has a range of new compliance and safety labelling, required for Annex III A
First Stages: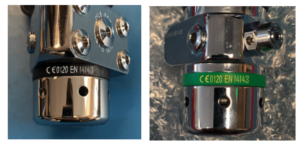 Bucket: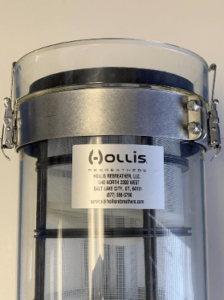 Pressure Gauges: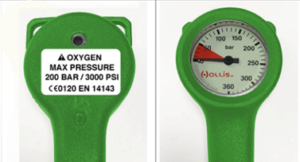 Low Pressure and High Pressure Hoses: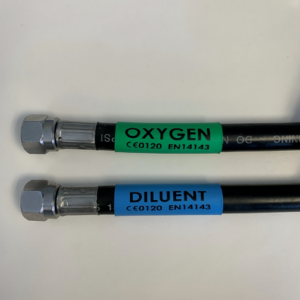 Oxygen Manual Add Valve: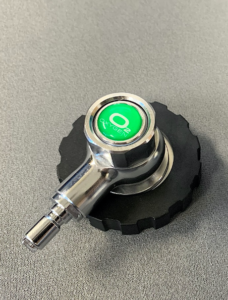 2. Mechanical Changes
Here is the complete list of any mechanical changes or part additions: 
Updated P2 Head: Includes reverse threads on inhale hose side. White versus black hose end to differentiate from exhale side, with matching reverse threads. Exhale side has standard threads.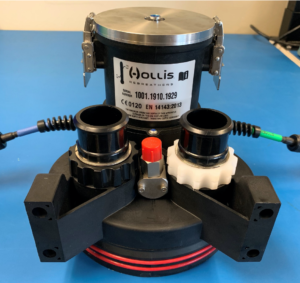 OPV Low Pressure Release Version: Includes a softer OPV spring (PN 26245) with a release pressure of 0.55 psi, which will sometimes vent automatically while diving, especially in a head down position. Please refer to the new user manual rev HO.04.05.0014 for use.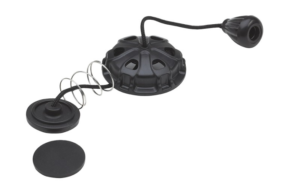 Mouthpiece Retention Strap: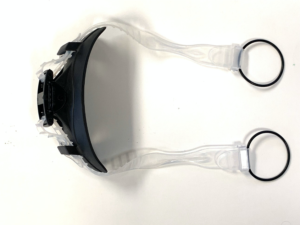 M26 Fitting:
ADV – Automatic Diluent Valve: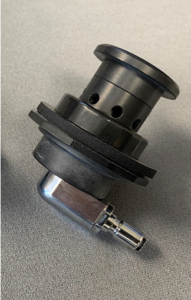 3. Materials
The Prism 2 User Manual, Checklists and Pre-Jump checklists have been updated and are available in the Prism 2 Library. Other updated materials include the diver exam, multi-log sheet, liability release, competency statement, instructor locator form, instructor registration form and IT materials available at the Instructor dropbox
If you would like to discuss updating your Prism 2 to the CE model or have any questions, please contact service@hollisrebreathers.com for more information.
Best wishes and safe diving,
Hollis Rebreathers